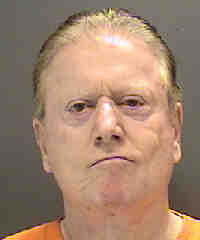 Dr. Stephen Scionti
Prostate MRI
Who is Dr Ronald Wheeler?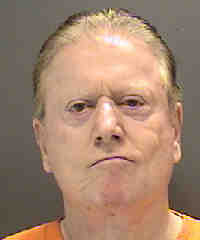 Photo of Dr Wheeler from Sarasota Police depoartment at the time of his arrest.
Dr Wheeler is a urologist who has had an office in Sarasota, Fl for many years. His medical practice was named the Diagnostic Center for Disease. Although he completed a residency program in Urology about 30 years ago, he has NEVER obtained board certification by the American Board Of Urology. He has advocated diagnosing prostate cancer by using MRI only and believes that prostate biopsies spread prostate cancer and should not be done. He has offered HIFU services for many years in conjunction with a Mexican urologist in Cancun, Mexico, but is unable to offer HIFU services in the US as he is not credentialed by any US hospitals or outpatient surgery centers. I have no professional affiliation with Dr Wheeler, nor does Vituro Health.
What Happened to Dr Ronald Wheeler?
Dr Ronald Wheeler was arrested on Thursday July 20, 2017 by the Sarasota police department for continuing to practice medicine after his medical license was revoked by the Florida Board of Medicine.
Why was his medical license revoked?
There were numerous complaints made by both physicians and patients alleging that Dr Wheeler made the diagnosis of prostate cancer and prescribed treatment based on prostate MRI findings alone, and told his patients that prostate biopsy should not be done, because the biopsy would spread cancer cells. These patients, being fearful of having "prostate cancer" were encouraged to have immediate treatment. Many of these patients were treated outside of the US , in Mexico with HIFU, under the direction of Dr Wheeler. The problem is that some of these patients may not have actually had prostate cancer and were frightened into undergoing a treatment that they likely did not need.
The Florida Board of Medicine requires physicians to practice medicine within a "standard of care". While this standard of care can be interpreted in many ways, the medical literature is clear about the following:
Prostate MRI is a highly useful tool to aid in the diagnosis and characterization of prostate cancer but has both false negatives and false positives.
A prostate biopsy with examination of the prostate tissue sample under the microscope by a pathology physician is the ONLY way to absolutely confirm the diagnosis of prostate cancer.
MRI guided, or targeted biopsy techniques are more accurate than random or systematic (blind) biopsy.
There is no medical evidence to suggest that prostate biopsy spreads prostate cancer.
Dr Wheeler is not associated with Scionti Prostate Center or with Vituro Health:
It is important for me to point out that I have no professional or business relationship with Dr Ronald Wheeler, nor does Vituro Health. Dr Wheeler has never participated in the Vituro Health HIFU training program and has never been credentialed to perform HIFU treatment as a Vituro Health affiliated physician. Vituro Health maintains the most rigorous training and credentialing programs in the US for HIFU treatment and is committed to providing patients with advanced, accurate diagnostic testing to identify and characterize prostate cancer and providing access to sophisticated, highly precise HIFU treatment to carefully selected patients.
My opinion:
I agree with the determination by the Florida Board of Medicine that Dr Wheeler widely deviated from the standard of care in his diagnosis of prostate cancer. The Board was not concerned about the fact that HIFU was offered; but that treatment was offered to patients who may NOT have required any treatment at all, as some of these patients , in all l likelihood, did not have prostate cancer. I also personally believe that he used fear of cancer spread to discourage biopsy and encourage patients to undergo treatment. There is no substitute for obtaining the most precise diagnosis for a particular man's prostate cancer. Accurate diagnosis leads to personalized treatment plans which sometimes include partial or complete HIFU ablation of the prostate gland. The Scionti Prostate Center and Vituro Health are committed to this approach.