Medicare Coverage of HIFU Treatment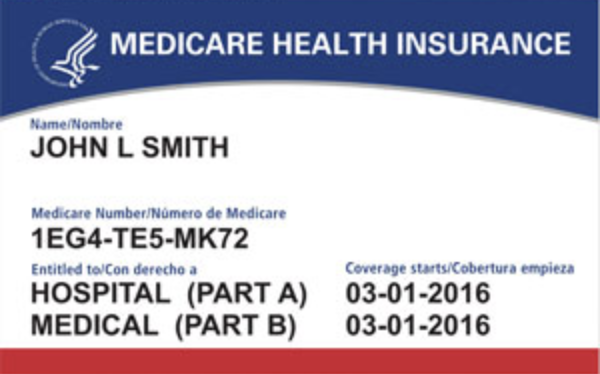 Medicare Coverage of HIFU : Update April 2019
Written by Dr. Stephen Scionti
Director Scionti Prostate Center
Medical Director Vituro Health
There has been progress on Medicare coverage of HIFU since my last post in 2018.
Does Medicare cover HIFU? YES, the facility fee is paid by Medicare for all Medicare patients who are treated in our HIFU Center of Excellence at Lakewood Ranch Center in Bradenton, Florida regardless of the patients home state.
The Scionti Prostate Center in conjunction with Vituro Health offers HIFU treatment at Lakewood Ranch Medical Center in Bradenton, Florida. HIFU Procedures performed at Lakewood Ranch Medical Center are covered by the C -Code reimbursement . I have personally treated well over 100 Medicare patients at Lakewood Ranch and the C-code has been paid by Medicare in EVERY SINGLE case. Patients who live outside of Florida can expect that the C-Code will be paid by the Florida Medicare carrier. Our center has the largest and most successful Medicare HIFU program in the USA.
CMS announced the establishment of a new C-code for the ablation of prostate tissue using high intensity focused ultrasound or HIFU in July 2017.
C-codes are unique temporary pricing codes established by CMS (Center for Medicare and Medicaid Services) that apply only to the hospital outpatient facility and the ambulatory surgery center (ASC) settings. The C-code does not apply to the office based outpatient surgery center or to physician services. Please note that there are NO codes for payment of the HIFU doctor's fees or of the Anesthesia doctor's fees as of the time of this writing. (April 5, 2019)
HIFU has been assigned HCPCS C-Code C9747, Ablation of prostate, transrectal, high intensity focused ultrasound (HIFU), including imaging guidance 
C9747 became effective July 1, 2017. 

At this time, it does not apply to commercial insurers.

It does not apply to procedures performed in a physician's office or to a physician's services..
How does this affect your costs for HIFU procedure?
When a man undergoes HIFU, much like other medical procedures, there are a variety of necessary services in order to carry out the treatment. When you choose HIFU with The Scionti Prostate Center and Vituro Health, this includes:
The facility (hospital, outpatient facility etc.) where the procedure takes place. This is Possibly reimbursed by Medicare

The physician who performs the HIFU procedure.

The anesthesiologist who administers anesthesia

Concierge Patient Support Services
There is a specific cost associated for each of these services.
What services does the Medicare C-code cover?
This code applies only to the facility ( Hospital's fee). This means that it may only reimburse the hospital or surgery center for services provided.
This code is now routinely paid by Medicare in Florida. What does this mean for you?
CMS assigned a code (C9747) and a payment code for hospitals and surgery centers.
Although having a code does NOT guarantee that Medicare will actually pay a facility for a HIFU procedure, procedures performed at a hospital in Florida have been routinely reimbursed by the Florida Medicare carrier.
The U.S. is divided into twelve (12) regions for the purposes of administering Medicare claims, including coverage decisions. These MACs are private health care insurers that have been awarded a geographic jurisdiction to process Medicare Part A and Part B medical claims for Medicare Fee-For-Service (FFS) beneficiaries.
In the absence of a national Medicare policy, each MAC decides individually, according to their own criteria, whether to cover a procedure and, if so, under what circumstances. It is possible that different MACs will issue different local coverage determinations (LCD) or that CMS will issue a national coverage determination (NCD) in the future. Currently, the Florida area MAC has reimbursed the C code in every case!
Please note that Medicare reimbursement of the facility code is NOT determined by The Scionti Prostate Center, Vituro Health, or any other HIFU services provider. Reimbursement decisions are made by the MAC (Medicare Area Contractor) .
There has been no national coverage determination( NCD) at this time that will guarantee payment across the USA, Patients treated in our Lakewood Ranch Medical HIFU Center CAN expect that the Hospital fees will be paid by Medicare.
So, what does this really mean?
Medicare patients treated by Dr. Scionti at the Lakewood Ranch Medical Center HIFU Center of Excellence can expect that Medicare will reimburse the facility fee portion of their HIFU procedure at this point in time.
There is still no coverage of HIFU professional fees by Medicare and this will not occur until CMS issues an official CPT code with reimbursement attached to it. This means that a significant portion of the costs of the HIFU procedure must be paid by the Medicare patient, even if the facility costs are covered.
Please note that Dr. Scionti personally performs 100% of all HIFU procedures and never allows interns, residents, or trainees to treat his patients.
This blog will be continuously updated as the reimbursement polices evolve, so stay tuned and return to sciontiprostatecenter.com to stay informed of changes.